Preferences¶
Every CollectiveAccess system has editable preferences to help manage, tailor, and streamline the cataloging processes available in a system. Preferences are key to any system as they determine how information is displayed.
To manage these preferences, navigate to Manage > My Preferences, where all preferences will be displayed: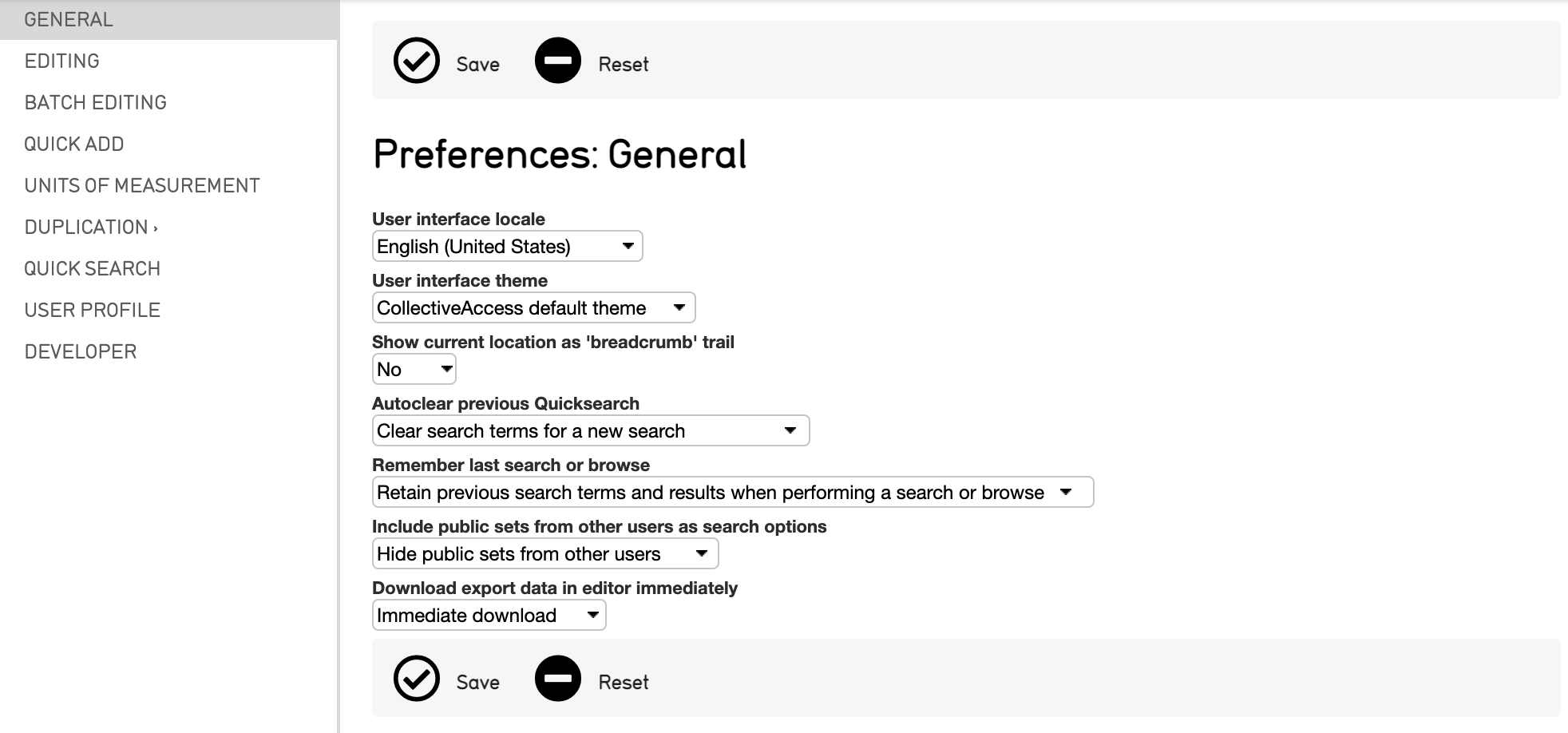 Supported preferences include General, Editing, Batch Editing, Quick Add, Units of Measurement, Duplication, Quick Search, User Profile, and Developer.
For new users, CollectiveAccess supports system-wide default preferences. Preferences can be accessed any time by selecting Preferences at the bottom of any user interface in CollectiveAccess. Below, each preference is explained in further detail.